Anau: Trans Ganga City of Anau district of Uttar Pradesh is not using the name of hiring farmers to demand compensation, they are constantly protesting. Police sources said the farmers had clashed on Saturday to demand proper compensation for the land acquired for the Trans Ganga City project in Uttar Pradesh, though the police used their power in this regard.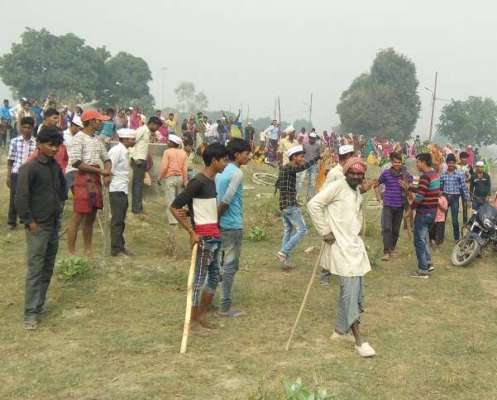 This morning, a section of farmers attacked again in Trans-Ganga City and handed over a plastic warehouse, he said. Policemen and policemen took control of the fire after hard work. Farmers alleged that their lands were seized in 2005 without their consent, but in return they are not being paid properly.
DM Devendra Kumar Pandey said that the misconduct elements who carried out the importation will be filed and action will be taken. Sources said that an FIR has been registered against 36 nominated and 400 unidentified persons in Ganga Ghat Kotwali against agitated farmers. Six people, including a farmer leader, have been arrested so far in this connection. After Saturday's violence in the farmers and the police, the district administration carefully monitored the security tightly. Despite this, the farmers set fire to the plastic pipes brought to the sub-power station, which remained one kilometer away from the trans-Ganga City side office.
It is noteworthy that farmers demanding compensation in Trans-Gangetic City surrounded the Director of the UP State Industrial Development Authority on Saturday and dismissed the laborers who were working there. The farmers handed him over to the fire after breaking into vehicles parked there. Police and PACs reached the spot and charged the sticks and fired tear gas shells. Several policemen were injured in the incident. About 15 farmers were injured in the operation by police and police.