Offer. The aforementioned Khyber Pakhtunkhwa government inaugurated the Baba Grunanak School of Science, Technology Education, Arts and Mathematics on Friday at the 550th Prakash Gorpurb in Groninak, Mahaballa, in Dugri area.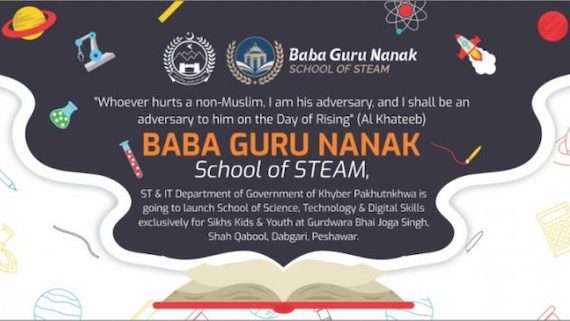 Chief Minister for Science and Information Technology Special Stunt Kamran Bangash participated as the Guest Special. The inauguration of the newly established school came into their hands.
Chief Minister's Adviser for Education Ziaullah Bangash was also present on the occasion.
Speaking on the occasion, Kamran Bangash said that the Provincial Government of Pakistan Tehreek-e-Insaf (PTI) is committed to providing equal opportunities for people of all faiths and faiths, including all minorities.
Kamran said that in this institute, children of all religions will be supported by technical and advanced education.