Madikeri: An inquiry committee meeting was held today to consider the case filed by the then acting engineer Srikanthaiah in the private bank's Kotak Mahindra Bank account without the consent of the District Collector, Finance and Finance Department.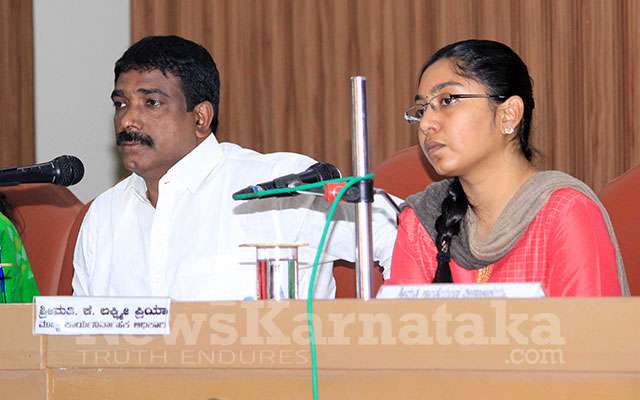 The documents were reviewed at a meeting of the District Arbitration Officer in the presence of the BJP President BA Harish, Vice President Lokeshwari Gopal, Investigative Committee members Task Force Engineer Prabhu and Prabha Chief Accountant Sridhar Murthy.
When considering some aspects of money trading and the Right to Information Act, it appears that KT Satish, a 3rd grade contractor, has been ordered to be a 1st class contractor. Similarly, a number of loopholes have been exposed and it was taken seriously by the members to inform the meeting that the current order is giving the order of the works by entering the previous dates.
Against this backdrop, it was decided at the inquiry committee meeting to take legal action against former Prabha executive engineer Srikanthaiah and cancel the allocation of defective works.
The meeting decided to submit a proposal to the Chief Secretaries of Government, State Rural and Panchayat Raj Department and Kodagu District Collectors through the Chief Executive Officer for further action. Investigative committee members and members of the BJP included BJP Deepak, Kavita Prabhakar, Appandendra Bhavya, PR Pankaja, MB Shivamadappa and Bananda N. Nair. Attended the meeting.